Rebecca DeLaTorre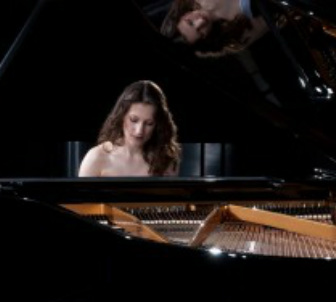 With her lustrous singing voice and rich musicality, Rebecca DeLaTorre is quickly becoming the quintessential singer, songwriter, and pianist of her generation. An all-around musician who first learned to read music at the tender age of four, Rebecca's incredible talent for pop, jazz, Latin/salsa, and R&B is perfecting how music is performed.

Rebecca has played on stages all over the country and is constantly working on new material and looking for new venues for her beautiful voice and evocative music.

Rebecca DeLaTorre is an amazing young talent whose musical sophistication belies her young age. Her soulful voice and warm stage presence would be the perfect complement to any event or venue, from weddings to corporate and private functions to upscale nighclubs and lounges to concert stages.
---