MIkel & Meredith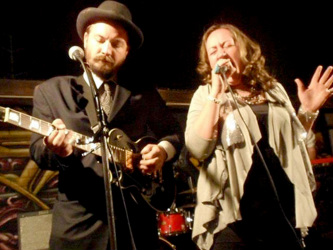 Mikel and Meredith are the leaders of the acclaimed blues powerhouse the Sugar Thieves, and perform outside of the Thieves as a soulful duo. Meredith's amazing vocals are inspirational, and fit in perfectly with Mikel's evocative voice and beautiful guitar work. With the Sugar Thieves, they have traveled around the world playing their brand of soul and blues.

Mikel and Meredith is a very special duo that is guaranteed to make any event the talk of the season.

They would be ideal for any intimate setting, including corporate events, private parties, wedding cocktail hours, upscale nightclubs and lounges, resort/casinos, and concerts and festivals.
---