Coyote Joe Daigneault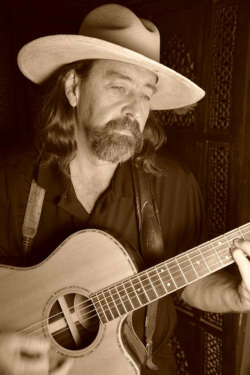 "MAD" COYOTE JOE DAIGNEAULT is an award winning entertainer, chef, TV and radio personality, author, well known public speaker, evocative singer, guitarist, and raconteur extraordinaire.

Joe has also been playing his style of bluesy folk music around the valley for the past 20 years. He is a weekly regular at many of the clubs in Cave Creek, AZ and has developed a loyal following there. Whether in small intimate groups or in larger settings Joe can set the tone for a enjoyable, laid back evening of great music! Joe is well-known from his years hosting a television cooking show and is a natural crowd pleaser. With an affable nature and a friendly wit, Joe is an entertaining presence and a great storyteller. Joe is available for single, duo or full band work!

Coyote Joe would be a great choice for a variety of settings, from intimate private parties and lounges to corporate events to concert and festival stages.
---